Innovation School with An Existing Partner
San Antonio ISD & Texans Can Academies
Although Highlands High School had consistently "Met Standard," San Antonio ISD was struggling to improve performance among one particular student group – students who had dropped out or were more than two years behind grade level.
Enter Texans Can Academies, a proven, open-enrollment Texas charter school operator that offers students who have struggled in a traditional high school setting a "second chance" by providing flexible scheduling and a variety of wraparound services. Texans Can partnered with SAISD to provide a new and specialized option for over-age students in the community. Although the school will be a "school-within-a-school," operating within the existing building, it will have its own campus number and will be held accountable for its results separately from Highlands High School. The school will continue to give students in the Highland attendance zone priority before enrolling other students in the district. Meanwhile, as a result of SB 1882, the SAISD and Texans Can expect to receive an additional $1,400 per student per year to support the effort.
The partnership is in its early days, but expectations are high. SAISD is aiming to reduce the dropout rate at Highlands High School from 39 percent to 20 percent.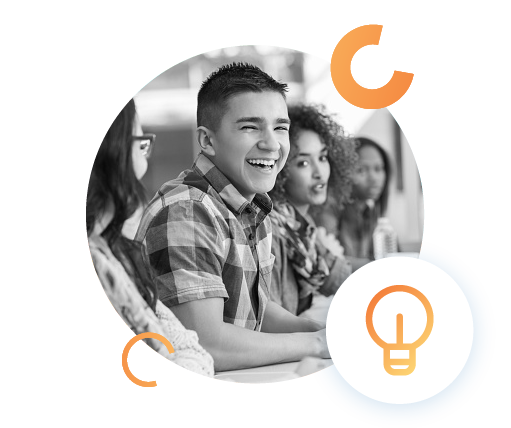 Innovation School with a New Texas Partner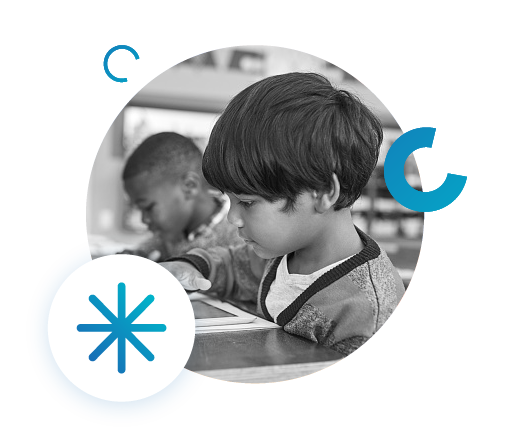 Galveston ISD & Moody Early Childhood Center
In 2015, Galveston ISD partnered with Moody Early Childhood Center to provide more infants and toddlers critical developmental services, and to introduce them to the ISD system at a time when many would otherwise stay home or attend a private preschool program. The district's San Jacinto Early Childhood Center served students who were three on or before Sept. 1, while Moody served younger children who were at least six years old.
Two years into the partnership, there were successes, but also frustrations. Although curriculum was aligned across classrooms, there were still two very distinct systems in the building: one Early Childhood Center that Moody operated and a public PK3 that the district managed, with funding, personnel, and services largely separate from one another.
The potential for more funding for PK3 students through SB 1882 motivated Moody and Galveston to create a more formal Texas Partnership. The partnership also benefited from an Implementation Grant that the state awarded – the only such grant awarded to an early childhood partnership. When Galveston ISD authorized Moody as an in-district charter operator, Moody assumed responsibility for all programming as a new school with a new campus ID number. As a result, Moody and the district were better able to streamline their services and operations. All Moody employees also became eligible for TRS benefits, and what had been the "district" side of the center could access all the community partners with which Moody also worked.
Turnaround Partnership School with a New Texas Partner
Austin ISD & T-STEM
Austin ISD's Mendez Middle School had been in IR for four years. Faced with the prospect of school closure, district and community leaders looked for another option. The district put out a call for quality schools and two operators responded, including the T-STEM coalition, a non-profit organization with a history of advancing STEM education in the K-12 sector.
As part of the selection process, the district engaged the school community, which was also eager to keep Mendez open. In addition to having a series of very candid conversations about how Mendez had reached this moment and why a Texas Partnership made sense, representatives from Austin ISD invited T-STEM and the other non-profit that responded to the call for quality schools to meet with parents, school staff, and other community members. During these meetings, the operators could explain who they were and what would be different if they ran Mendez. At the end of that process, a selection committee chose T-STEM to serve as the district's partner.
Had Austin ISD not received partnership benefits and a reprieve from the state accountability system, it would have likely closed after the 2017-18 school year when it received another IR rating. Now the school has one more year to change direction, as well as a new team to introduce new strategies.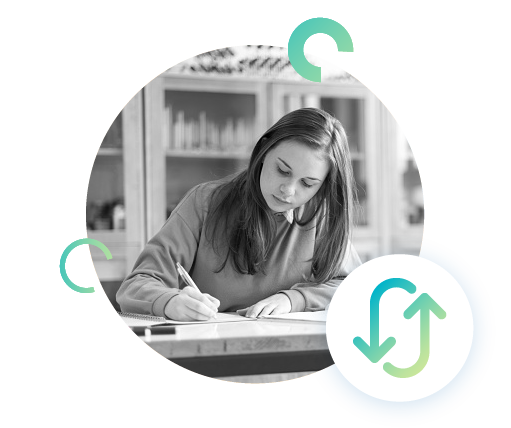 New Partner at a Turnaround School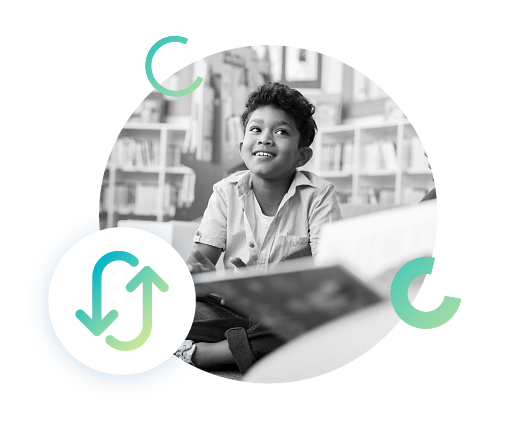 San Antonio ISD and Democracy Prep Public Schools
After five consecutive years of an "Improvement Required" school accountability rating, San Antonio ISD's P.F. Stewart Elementary School would face tough state sanctions if it did not improve. A Texas Partnership offered the school an accountability reprieve under SB 1882. But real change required the right partner.
Democracy Prep Public Schools (DPPS) is a national charter school network with experience operating turnaround schools in Louisiana, New Jersey, New York, and Nevada. SAISD chose to partner with DPPS for its track record of student success as well as its focus on civics and its alignment with the districtwide restorative justice model SAISD is implementing. Meanwhile, DPPS responded to SAISD's request to partner because it allowed the charter network to meet its mission of providing students in struggling schools a better option. However, DPPS needed the additional funding SB 1882 offered (about $1,200 per student) to make the partnership financially viable.
As part of the partnership, SAISD will hold DPPS accountable via a rigorous performance contract. DPPS will also participate in the district's unified enrollment system and regulations guiding it. So long as DPPS meets the standards set in its contract, SAISD has already approved for the partnership to expand to serve more students in the future.
When Stewart opened in Fall 2018, the building had not only new paint on the walls, but a new principal, new curriculum, and new way of doing things. Fortunately for Stewart's students, the school climbed out of IR status right before DPPS took the reins. But there is still a lot of room – and a great need – for growth. Looking ahead, DPPS hopes to not only keep Stewart out of IR status, but to increase the percentage of students on or above grade-level and on-track for college.